A home inspection is an integral part of your home buying and selling journey. It protects you from any nightmares that come after purchasing the home. It is unfortunate for others to find themselves paying more for after-purchase repairs. In addition, some buyers would find serious home issues after a few months of living in their newly purchased home. A home inspection protects you from all of these because it helps you see the totality of the house's condition even before purchasing it.
This is why it is crucial to know about the home inspection process and what you need to do during the home inspection itself. So read on to know what you should do during a home inspection.
But First, Do Your Research!
Choosing the home inspection company to get to do a home inspection during your home purchasing process is very important. You have to do your research and see if the home inspection company operates with a license and is trained in assessing homes. It is a big mistake and a waste of money to just put your trust in a company without checking its credentials. It is important to check their reliability and credibility in doing a home inspection.
Here are some things that can help you in checking the company's credibility:
Online Review.

Check their previous clients' ratings. This will help you see if their previous clients are satisfied with their service. 

See their reports.

Check if their reports are comprehensive.
Check for qualifications.

Check if the company has excellent qualifications. Be sure that they have licenses and certifications for the training that they have throughout the years.
After doing your research, you can call them right away and book your home inspection appointment.
Important Things To Do During the Home Inspection
Right Questions Matter
Be sure to be hands-on during the home inspection process. Be present during the home inspection and see how the process works. Being present makes you see the problems first hand. It also allows you to ask the right questions and have your home inspector walk you through all of it. So do not hesitate to inquire if there are things that you find questionable during the home inspection process. Asking the right questions helps you understand the home's real condition, and the home inspector can help you see the real state of the house without any biases. 
Ask questions like:
How do we fix that?

What should we fix first?
Questions like these will help you understand the house's problems and issues and the solutions that you can take to address the problems. Inspectors should give you professional opinions, action plans, and some quick fixes that you can do. They should honestly give their view regardless of how bad the condition of the house is. By asking the right questions, you draw out the information you need to decide whether or not to purchase the home.
Demand for Pictures
Pictures are helpful, especially in the areas of the house that only professionals can navigate. Don't hesitate to demand pictures from your home inspectors because this will help you be fully aware of the real condition of the house even if you cannot see it yourself, especially in areas like the attic, roof, and crawl space. Home inspectors have infrared and thermal cameras that can take pictures of what's behind the walls and floors without ripping anything.  Pictures will help you understand the needed fixing for those areas; this is why asking for pictures is very much advisable.
Be Cooperative During the Home Inspection
You must cooperate with your home inspectors because they may be needing your assistance during the home inspection. Especially for homeowners, you know your home better than anyone, so help your home inspectors navigate the home so that the whole process will become successful.
Key Takeaway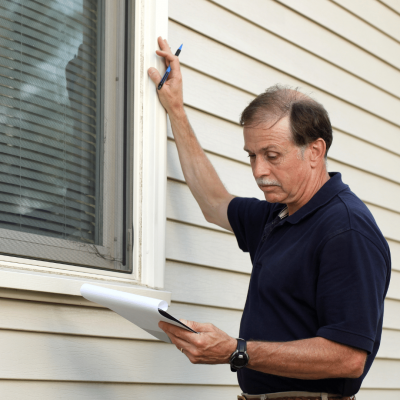 Understanding the home inspection process helps you become ready when the home inspection comes. In addition, this will help you be aware of what to expect during the home inspection. So whether you are a buyer or a seller, it is better to coordinate with your home inspectors for the process to succeed.