Here are the home inspection tips you must read:
Whether buying or selling a home, the inspection process is a necessity. Although home inspection rules depend from state to state, in most cases, a home inspection is necessary for getting the permits that you need, especially for renovation projects. On average, a home inspection is $324, with a typical range of about $277 to $388. The pricing is usually associated with the area of the property to be inspected. Since it is a necessity and you will have to pay a reasonable amount, you should make sure that you get the most out of your home inspection. Here are some tips that you shouldn't miss out on if you are planning to have a home inspection:
Be Sure to Find the Right Home Inspector
The quality of the home inspection lies in the home inspector. The reality is, some home inspectors are better than others. In choosing your home inspector, you have to make sure that you choose someone who wants and encourages you to be present during the home inspection. Some inspectors are distracted when clients come with them during the home inspection; however, a great home inspector would want you to see the house for yourself and not just look at the report at the end of the process.
In choosing a home inspector, be sure to look at their sample reports. The quality of their inspection report serves as a good indicator. Aside from that, you can also go through the review sites and the review on their page to see if previous customers were satisfied with the home inspection company's service.
And most importantly, be sure to verify their license and insurance. Be sure that they are certified and trained to do the job, so do not hesitate to ask for their credentials.
Do Not Hesitate to Ask Questions
Whether you are a buyer or a seller, questions will help you assess the house's condition. This will help you make better decisions during the negotiation process. So before coming to the scheduled home inspection, be sure to have these questions in mind:
What kind of problems raise red flags? 

When buying a foreclosure home, what risks do I need to consider?

Do older homes tend to come with more issues? 

What issues do I have to watch out for in newer homes?

What are some things to watch out for when it comes to HVAC? 
Be Sure to Have Your Home Inspection Checklist
If you are a buyer, it is highly recommended that you prepare your home inspection checklist before the actual inspection. This is to make sure that all areas are covered and not overlooked. Some home inspectors are only basically concerned about the physical aspect of the home.
Items that might or can be left out are:
Sewer line

Drainage

Odors

Landscaping

Carpet covered floors

Snow-covered roof or hardscape

Rats and rodents infestation

Pests or termites that destroy wood

Sprinklers

Pool equipment

Chimneys or fireplace
Tips for Home Sellers
As a seller, there are things that you can do to make home inspections easier.
Remove the clutter to allow the inspectors to have a better view of the house.

Provide attic access. Make sure to set up a ladder to the attic and remove any obstacle to the attic entrance.

Unlock all the doors before the inspection.

Disclose your home's known flaws.

Be sure to prepare any maintenance documentations for the home inspectors to see.
Key Takeaway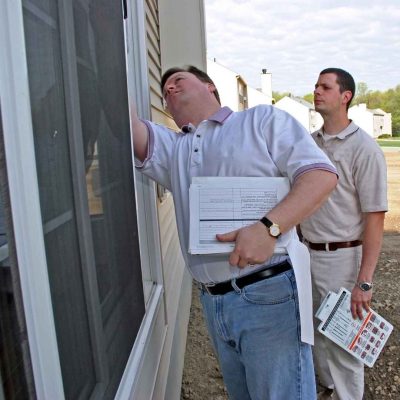 A home inspection is essential. Whether you are a seller or a buyer, you have to prepare for it and ensure that you get the best possible service from the best possible home inspectors in your area.