WE GOT NOMINATED! Three months ago, The Inspection Boys, was
recognized by the Franchise Connect Magazine as one of the best in Home Services Franchise
. And now, another honor and privilege are given to The Inspection Boys after being nominated in the Bethpage Best of Long Island for Home Inspection Companies. Words are not enough to express how great it is to be recognized for our efforts to serve our clients through the home inspection services we have. It is also a privilege to serve more and more people as we expand our services throughout the United States. 
We are grateful for everyone who has recognized The Inspection Boys as one of the best Home Inspection Companies in Long Island! Thank you for nominating us. 
However, the job is not yet finished because the nomination is just part of the journey towards claiming the best home inspection company in Long Island. Right now, we would like to take advantage of this great opportunity to ask for everyone's support by voting for us.  Just click this link here:
Vote for The Inspection Boys 
You can cast your votes daily until December 15, 2020. 
Allow us to help on how to cast your vote for The Inspection Boys. Just read on!
Once you have clicked the link, it will lead you to this page.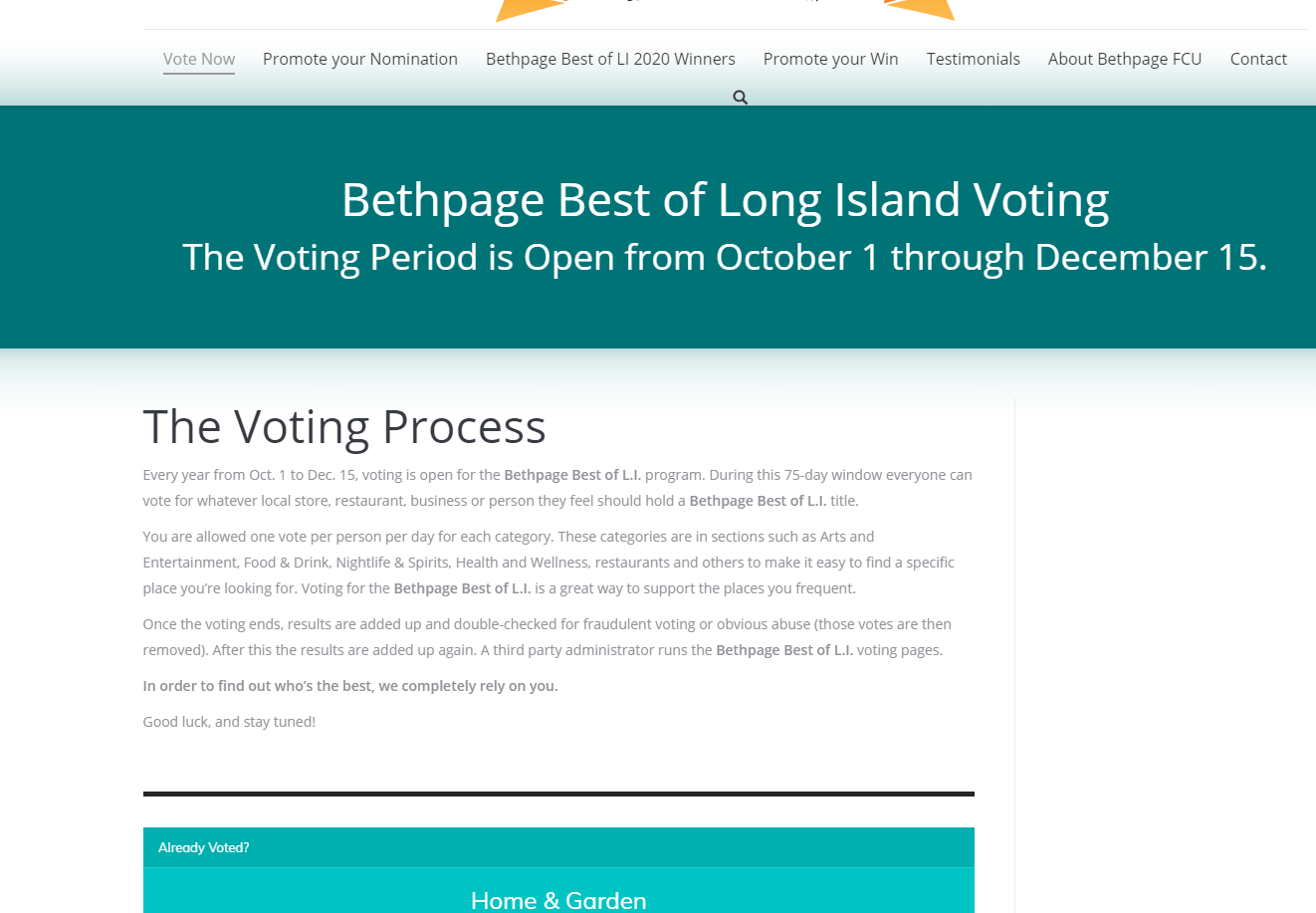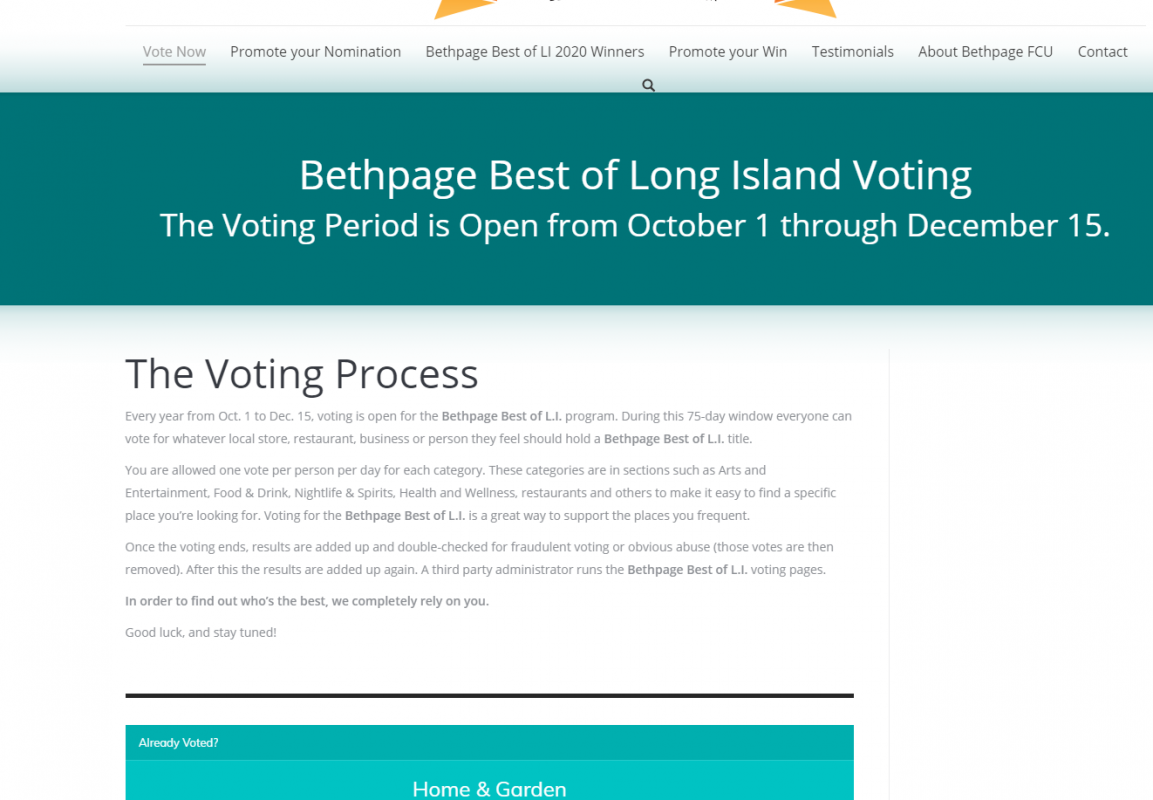 The Inspection Boys can be found below in the Home Inspection Company. Just scroll down below.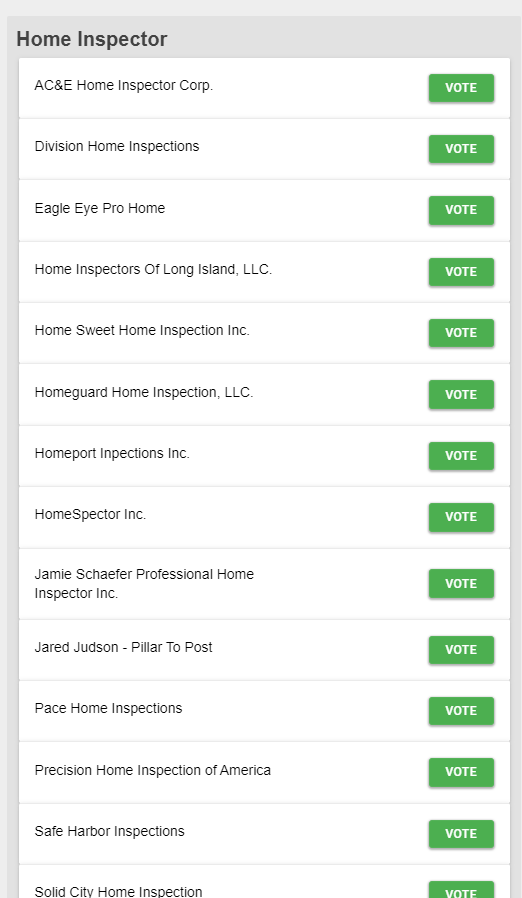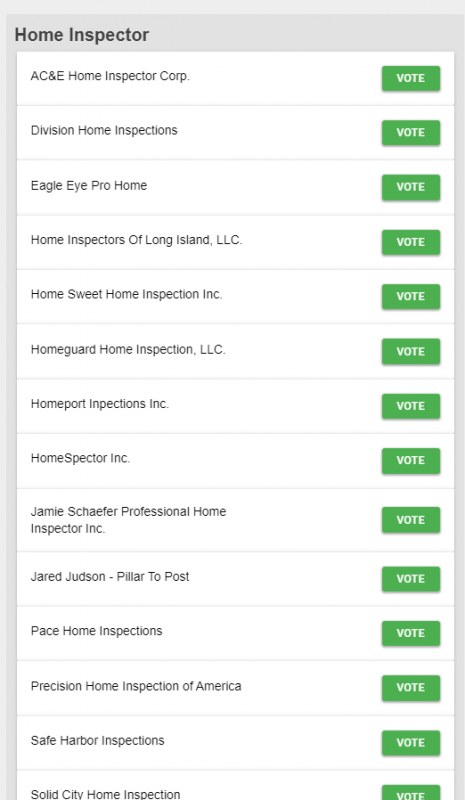 You can find the Inspection Boys on the list.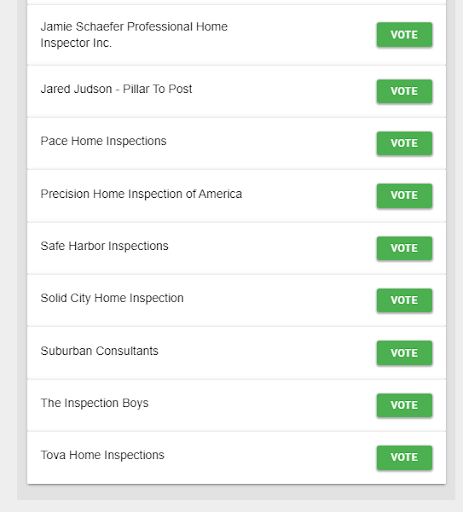 Once you have found it, click VOTE to cast your vote.  It will lead you to this next step.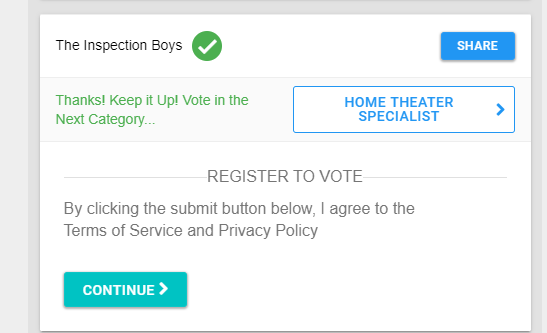 You will be asked to put your details.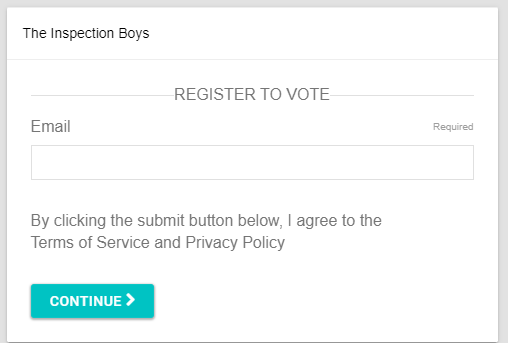 Add your personal details here,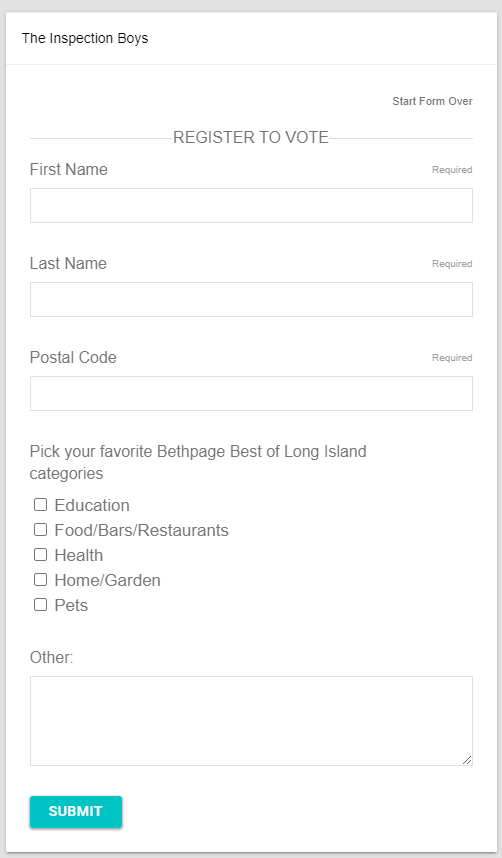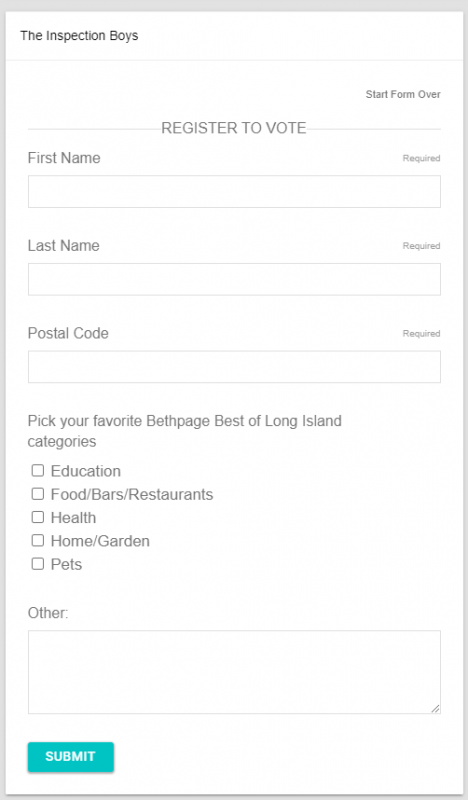 Just follow the steps, and then once you click submit, you are done!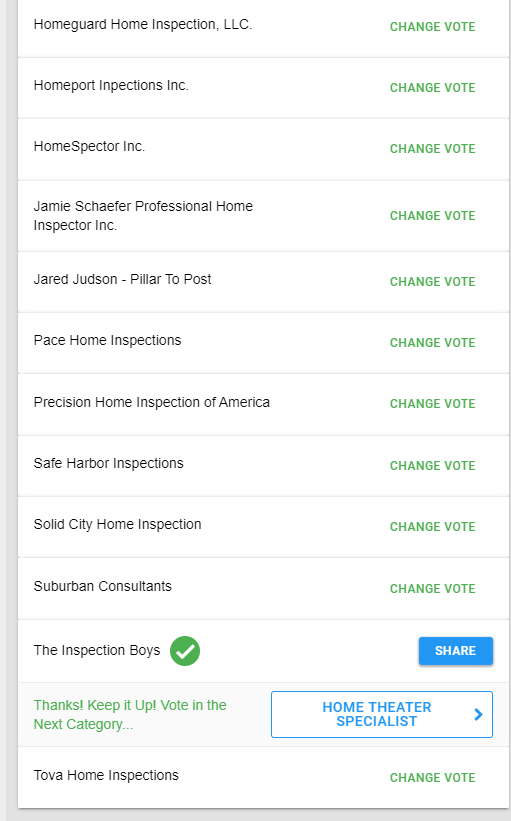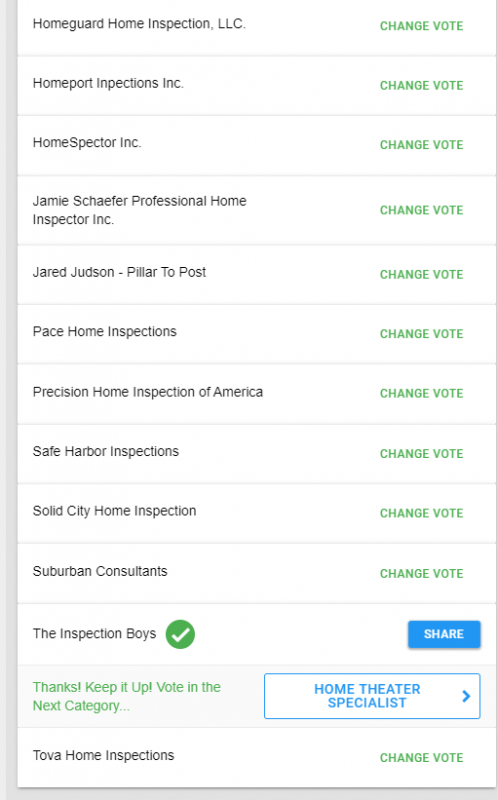 The whole team of The Inspections Boys is in so much joy and awe for this great privilege and honor of being nominated as one of the best home inspection companies in Long Island. This is an affirmation of what we do as a company and that is to always give our best in serving everyone.
Also, this is a motivation for us to continue improving our home inspection services by training ourselves in the field of the home inspection, with a goal in mind to do better than what we are already doing and to serve more people.
Because there is no room for complacency knowing that there is a multitude of people who are benefiting from the services we offer. Thus, we do not want to disappoint everyone, especially that our name and reputation as a company is on the line. 
We will continue to live up to this line
: 
"The Inspection Boys is an impartial and objective company that's working for you, and committed to delivering an honest and authentic evaluation of your property."
Once again, thank you for being part of this great feat. Without you, our valued clients and partners, The Inspection Boys will not be recognized as one of the best home inspectors in long island. This is only made possible because of all who see the greatness in us. We look forward to accomplishing more with everyone!