Houses have different types of flooring. Some homeowners use vinyl, bamboo, hardwood, carpet, but probably the most common is tile. We use tile, especially for kitchen and bathroom flooring. Aside from floorings, tiles are also used for tabletops, bathroom walls, and others for the exterior, depending on the type of tiles. 
As homeowners, you desire to keep everything in your home clean. And for sure, you've encountered how hard it is to maintain the cleanliness especially of the tiles at home, whether that's the floor or the walls. Seeing discolored and dirty tiled floors and walls is surely a big nightmare for all homeowners.
There are different reasons for tile discoloration. It could be the frequent exposure to different materials such as dirt and dust. Daily exposure to water and other liquid can certainly cause tile discoloration. Molds can easily form on damp places and your tiled floor and walls are no exemption. This is why it is essential to clean your tile floorings and walls now and then to avoid further discoloration and problems.
There are dirt and stains that can be hard to remove by simple mopping or wiping. However, there are things in your home that can probably help you with maintaining the cleanliness of your tile floorings and walls. These natural cleaners can be easily found mostly in your very own kitchen! 
Citrus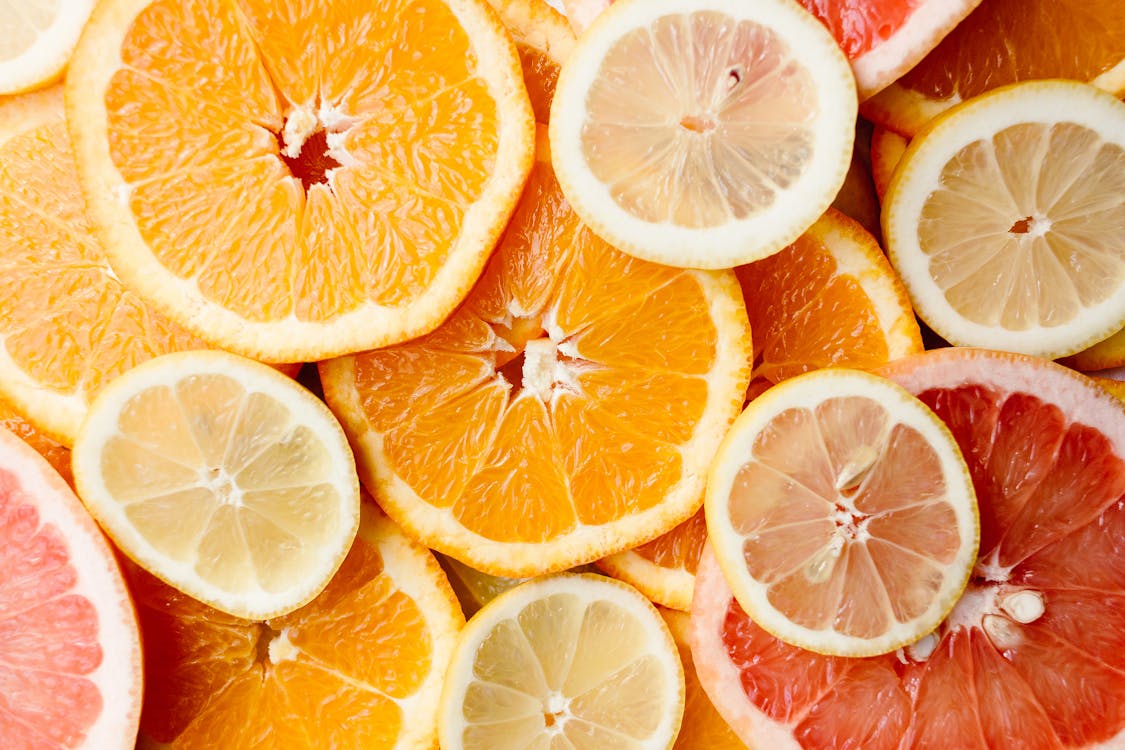 You probably have citruses right there in your fridge. Citrus fruits such as lemons and limes are best for cleaning those dirty and discolored tiles.  Citric acid works as an effective stain remover for tiles. Aside from that, it has a natural antimicrobial property that can keep the molds from building up. This works best when combined with baking soda.
Baking Soda Scrub
This cleaning recipe is proven and tested to remove the unwanted stains on your tiled floors and walls. Prepare ¼ cup of baking soda, ¼ cup of white vinegar, and 1 tablespoon of liquid dish soap. Mix your prepared ingredients in 2 gallons of very warm water. You can also add a few drops of essential oils like lavender for a refreshing scent. This mixture works very well so go on and try it! 
Vinegar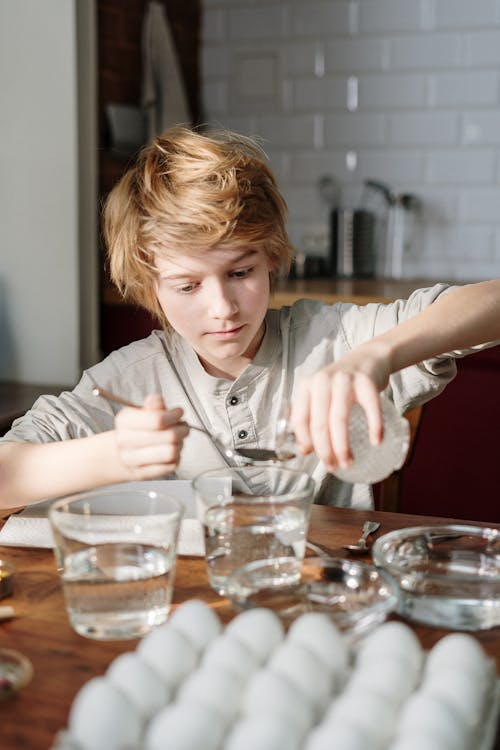 Another natural ingredient that could be of great help in maintaining the cleanliness of your tiles is vinegar. Just mix an equal amount of water and vinegar, preferably apple cider vinegar, then transfer it on a sprayer. Once you've prepared the mixture, you can spray it on your discolored tiles and let it sit for a few minutes. That will make it easier for those stains to be removed are you scrub it.
Salt Scrub
Salt has a great ability to kill molds and bacterias that is why aside from removing the discoloration, salt could be a good antibacterial agent. First, keep the area clean by washing it with water. Then you need to pour a generous amount of salt in the area that you wanted to clean and scrub it. Let it sit overnight then clean it in the morning with water.
Hydrogen Peroxide
Hydrogen peroxide could be a good bleaching agent when mixed with baking soda. Mix one part of hydrogen peroxide, three parts of baking soda, and one tablespoon of liquid soap to create a paste. Brush the mixture in your tiled flooring and walls and let it sit for 10 to 15 minutes. Wash it off with hot water then wipe it with a dry towel to remove the remaining paste. 
Key Takeaway
There are a couple of solutions in cleaning those stained tiles and the best ones involve those materials that are found in your own home. No doubt, natural cleaners are still the best. So don't give up easily on those stubborn stains! You can do something about it.