In order to have a very good home inspection checklist, we need to understand a couple of important pieces of information about the process of inspecting your home.
The following topics will be discussed:
Definition of a home inspection or what is a home inspection

How to find a good home inspector

Preparing for a home inspection

What to include and what not to include in a home inspection

How to use a home inspection report
Most of the time, when a buyer comes and looks at the home they are planning to buy, they don't see things that they should see in the first place when investing in a house.
You see the temporary aesthetics and decorations put in by realtors to beautify the room and the house. What usually attracts the attention of home buyers are the freshly painted walls, amazing countertops and tiles, freshly put flowers and post and many more superficial and makeup put in place to hide and deflect the attention of the buyer from the more important things that need to be found.
A home inspector will help you and reveal the very old plumbing, old and dangerous electrical wiring, cracks in the foundation, freshly cleaned surface from a mold infestation, and many other defects and issues that need to be discovered before buying your house.
Now let us delve into the nitty-gritty of the subject of home inspection.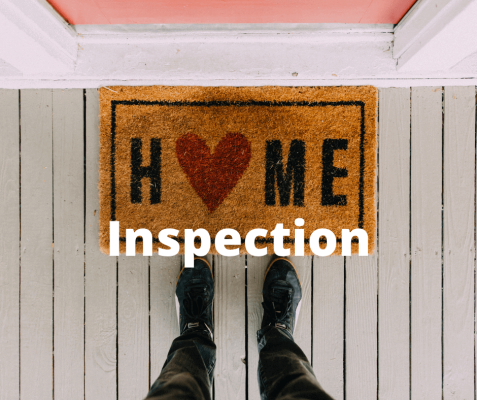 What is a home inspection?  
A home inspection can be best summed up as an examination of the condition of a home or house in order to better assess the efficiency, life expectancy, condition and situation of a home, property or house. Home inspection in this context is done in relation to a possible sale or purchase of that home.
Buyers like you will have a better understanding of the home you are looking to buy. It will give powerful insights into whether the house needs major repairs or is dangerous to live in. It will also tell you somewhat if the home is well maintained.
The home inspection checklist will help you get a very helpful home inspection report. More value for your money spent.
How to find a good home inspector
License is a very important factor when looking for a home inspector. Although in some states, a license is not required, most states have very stringent licensing requirements. The states of New York, Nevada and Texas require home inspectors to show very good complete training. They need to be well experienced in the industry and most require inspectors to pass a strict examination in order to be given a license. 
InterNACHI® or the Int'l Association of Certified Home Inspectors is the world's leading association of home inspectors. They provide certification for qualified inspectors. They have free training and online testing. If you find a home inspector that is certified by InterNACHI®, they most likely are very qualified to perform an above par inspection of your home.
Another organization to look into is the American Society of Home Inspectors or ASHI. They help people or home buyers look for very good home inspectors. Their other mission is to help bring forward and develop the profession.
New York has one of the most stringent processes in the qualifications for a home inspection license.
Hiring a home inspector
There are things you need to look into when hiring a home inspector. Ask for a sample report so that you can have a look at his work. If the report is very short, it might be a red flag that he is not serious about his work. Most reports are 100 pages or more. There are some reports that only show items and checkboxes. Those checklists are very long and include comments and notes. Read the notes and comments and you will detect laziness and thoroughness on the part of the inspector. Look out for vagueness or a tinge of confusion in the report. 
It is better to choose and hire a home inspector early. It will give you more time to prepare and schedule the inspection during your home buying process. 
Always have a home inspection contingency in your house purchase contract.
Additional inspections may be required after the initial inspection if they found items that need to be examined more closely. Mold infestation and asbestos inspection are the usual culprits.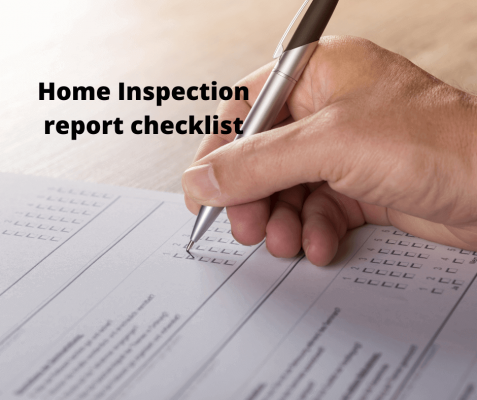 Home inspection checklist
It is highly recommended that preparations should be done before a home inspection. You yourself should mainly prepare a list where you want the inspection to be done. Areas to be checked should be listed. The checklist you prepared should include but not limited to the following:
Walls and Floors

Ceilings and Roof

Attic space

Foundation of the house

Downspouts and gutters

Power outlets, switches and electrical items and panels.

Windows and doors

water heater, plumbing and tubes. Faucets and water fixtures should be included.

Paints and exterior/ interior paneling

HVAC system or heating, thermostats, cooling and ventilation

Railings, steps and stairs

Balconies or porches.

Driveways and walkways

Garage

Appliances

Basements or Dungeons
A home inspection usually takes hours and it is highly recommended that you should be present. It is also advisable that you take photographs and make notes. Asking questions is a very essential action to get your money's worth.
What is included and what is not on a home inspection
Inclusions during home inspections are varied. before the inspection, you need to really hammer down what you want to include in the report. The scope of the inspection can be customized after the basic requirements and inclusions. There are some items that can be left out if you are not so particular. Some home inspectors are only basically concerned about the physical aspect of the home.
Items that might or can be left out are:
Sewer line

Drainage

Odors

Landscaping

Carpet covered floors

Snow-covered roof or hardscape

Rats and rodents infestation

Pests or termites that destroy wood

Sprinklers

Pool equipment

Chimneys or fireplace
Visual inspection is what inspectors can do. They will include only what they see on the home inspection report. It is very prudent that you make aces to all parts of the house very easy.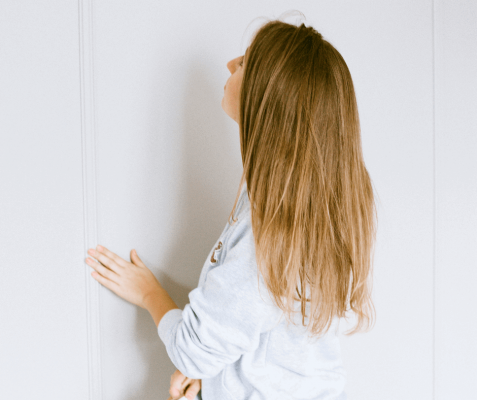 You can read more about this topic here What is covered in a home inspection?
What can you use the home inspection report for
Your decision to purchase the home you are looking at should be largely based on the home inspection report. Finding a major problem or maybe numerous minor problems should be a consideration in your decision.
Discuss the findings with the home inspector and then you can discuss how much it will cost to remedy the issues with a local contractor for you to better make a home purchase decision.
Home inspectors don't usually discuss remedial costs when they submit their report. They only discuss the issues found in the home inspection report. 
Important things you need to remember.
Buying a house or purchasing a home is one big decision and it is usually one of the most expensive and valuable things you buy in a  lifetime. Hiring an inspector to perform a worthy home inspection will ensure a good return on your investment and at the same time will make sure that you get your money's worth.